On Wednesday Morning, The Mid Hudson Valley Mortgage Bankers Association held a breakfast meeting at the Villa Borghese. The Director of Dutchess County MLS (Multiple Listing Services), Sandy Tampone, spoke about the Real Estate Forecast for 2017. He expects modest growth for the year … it was a very informative meeting.
River City Abstract has been a corporate member of the MHVMBA since its inception. If anyone reading this is not a member, I suggest you consider it.
The organization provides great educational presentations and the opportunity to stay connected with colleges and friends.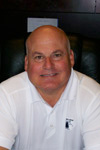 About David Pisanelli
David Pisanelli Esq. is President and General Counsel of River City Abstract. He can be reached at david@rivercityabstract.com.