I am thrilled to welcome my daughter, Amy Pisanelli, to River City Abstract of Hudson Valley, Inc.
Amy comes to River City from Capital Estate Advisors in New York City. Amy was with CEA for over 10 years where she was marketing and research coordinator and portfolio manager. Amy was promoted to Vice President in 2012. She was instrumental in building the company from a small boutique firm to a well-known national company. Prior to her work in finance, Amy worked in both the insurance industry and with Major League Baseball.
Amy graduated from Arlington High School in 1998 and Ithaca College in 2002 where she received a degree in Sports Management and Economics.
I look forward to having the opportunity to personally introduce you to our newest employee in the near future. You will find her enthusiasm to be infectious and her willingness to be of service second to none.
We all here at River City are excited to have Amy join our team.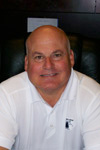 About David Pisanelli
David Pisanelli Esq. is President and General Counsel of River City Abstract. He can be reached at david@rivercityabstract.com.