Welcome to the NEW River City Abstract web site.  It is my intent from time to time to post current information as pertains to our company, the title industry and the world at large.  This has been a challenging time for all of us toiling in the real estate arena.  It is my hope that you will avail yourself of any help we here at River City can provide to you to make your life a little easier and more profitable.  It is my intent that this space be a place where you can learn the latest intel in the easiest way.
In an effort to provide better service we have recently updated our e mail platform providing full encryption as is required by new government regulations.  The program also allows for larger attachments than our previous program and I am pleased to report that we are hearing of less problems with our e mail communications. Of course, should you experience any problems, please let us know.
We have also installed new scanning technology which we are excited about. Over time, it will allow us to be more and more efficient in responding to your requests for information.
Lastly, the contact us feature on the web site as well as our new order form are linked directly to my e mail address so if you don't know my address, you can still reach me.  My address is pretty easy to remember:  david@rivercityabstract.com
I hope you are having a good day and until next time, I remain truly yours,  Dave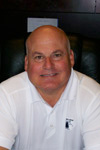 About David Pisanelli
David Pisanelli Esq. is President and General Counsel of River City Abstract. He can be reached at david@rivercityabstract.com.